Affiliate Program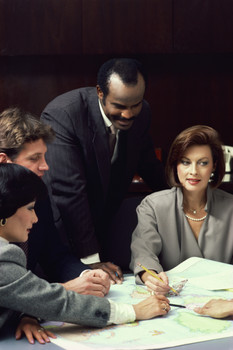 CAMBRIDGE, Mass. -- CardScan, Inc., the market leader in business card scanning solutions, announced today the official launch of their first affiliate program.
Pre-launch signup of new affiliates has been brisk, with over 300 members already onboard to promote the company's most popular products. New CardScan affiliate and Schoolpop Inc.'s Vice President of Merchant Development Michael Ouellette remarked, "The reason Schoolpop is partnering with CardScan is simple. They offer the type of innovative and unique product that our members are looking for."
CardScan's proprietary interpretive scanning technology solutions deliver a key strategic tool to business people looking to optimize their network of new and existing business leads and contacts. The combination of the intelligent software and the palm-sized business card scanner allows users to scan a business card in a few seconds, capture all the card's data, and automatically convert this data into a fully functional database.
"Millions of people in virtually every industry exchange business cards. They need a fast, reliable, convenient way to manage this data. And that's just part of what makes our new affiliate program so popular," said CardScan President Peter J. Weyman. "CardScan is the undisputed industry leader so when customers find our product, there's no need to look further. Our customer satisfaction levels are extremely high and product return rates extremely low, and that means more repeat business for affiliate members."
CardScan chose the well-known and highly regarded Commission Junction to execute their affiliate program. With commission paid on every CardScan product purchased directly from their site, publishers receive proven marketing tools, such as high-impact banner ads and promotional links, to help spread the word about their CardScan offerings.
"We're very excited about this new program," said Alyssa O'Mara, CardScan's Affiliate Program Manager. "Affiliates reach all kinds of business card users and we have a great product that people in any business, home-based and bigger, need. Affiliates should find a steady stream of new customers just a click away."
More information about CardScan or our new affiliate program can be found at www.CardScan.com.
About CardScan, Inc.
Founded in 1993, CardScan, Inc. is the leading provider of products and services to capture, access, maintain and leverage business contact information. CardScan's award-winning flagship product, CardScan Executive, is a state of the art business card scanner bundled with sophisticated contact management tools, including CardScan.Net and the AccuCard Service. It also offers CardScan Personal, an entry level business card scanner. CardScan is a privately held company headquartered in Cambridge, Massachusetts.