Meet the Programmer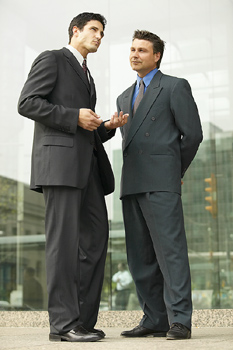 Comcast is practicing the VOD-first gospel it's preached to start-up networks. Since April, the Philly-based cable giant has nurtured its newest network, PBS Kids Sprout, as an on-demand channel featuring 50 hours of programming. Already Comcast's No. 1 VOD service for kids, Sprout launched Sept. 26 as a linear 24/7 service on Insight systems and DirecTV as well as Comcast.
As a linear net, however, Sprout faces tough competition, including Cartoon Network's new Tickle U block for preschoolers, plus Nickelodeon, Disney Channel and other powerhouse kids' TV brands. In order to make Sprout stand out, VP of programming Susan Carden designed the linear channel to reflect a day in the life of a preschooler, from waking up to bedtime.
"We've deconstructed what would typically be half-hour television," says Carden, who honed her programming chops at Comcast's regional CN8 service and has a master's degree in education. "We decided to really provide programming in its most organic state...so kids will find a 10-minute episode of Jay Jay the Airplane followed by a 10-minute episode of Bob the Builder followed by another 10-minute program within a half-hour block."
Programming is organized into dayparts such as The Goodnight Show from 6 p.m. on, with more such blocks to follow. "There is a dearth of programming for preschoolers after 6," Carden says. "We wanted to differentiate ourselves from the competition and also find a way for parents to find programming that was specifically oriented to preschoolers in a time slot where you typically would never see that."
The Goodnight block is hosted by an actress identified on air as Melanie while Kevin, her daytime counterpart, celebrates viewers' birthdays in regular interstitials. Daytime also features themed blocks of programming "that could be anything from a whole block of programs focusing on friendship, or exercise, or colors or numbers or shapes, to sharing, etc.," Carden says.
Sprout's linear and VOD versions are complementary but distinct. New series developed by the partners will expand both platforms in years to come.
PBS Kids Sprout At a Glance
Location: Philadelphia
Launch Date: April 1, 2005 (VOD), Sept. 26, 2005 (linear)
Number of homes: Sprout's linear service launched Sept. 26 in 15 million homes via Comcast, Insight and DirecTV Total Choice Plus.
Number of homes/Sprout on Demand: 9.1 million (Comcast's digital homes)
Ownership: Comcast (40%), HIT Entertainment (30%), PBS (15%) and Sesame Workshop (15%).
Management: Diana Kerekes, acting general manager; Susan Carden, VP of programming; Brad Fox, SVP, affiliate sales and marketing.
Competition: Cable networks carrying preschool programming such as Cartoon Network, Nickelodeon and Disney Channel. On the broadcast side: PBS Kids plus PBS Kids' digital and VOD channel.
Top Brands: Sesame Street, Thomas & Friends, Bob the Builder, Jay Jay the Jet Plane, Barney and Friends, Angelina Ballerina, Teletubbies and Boohbah.